Two Academic Staffs from Undergraduate Program in Craft Attended Smartex Seminar in Pakistan
On the 9-12 May 2022, two academic staffs from undergraduate program in Craft, Bintan Titisari, S.Ds., M.Ds., PhD and Sabrina Ilma Sakina, S.Ds., M.Ds., attended SMARTEX seminars at the NED University of Engineering and Technology in Karachi, Pakistan. SMARTEX is a collaboration project between 10 partners in Europe (Greece, Belgium, and Spain) and Asia (Indonesia, Malaysia, and Pakistan) funded by CBHE Erasmus+.
The Faculty of Art and Design, Institut Teknologi Bandung (ITB), is one of the representative partners from Indonesia in this program. This program started in 2020 and will end in 2023.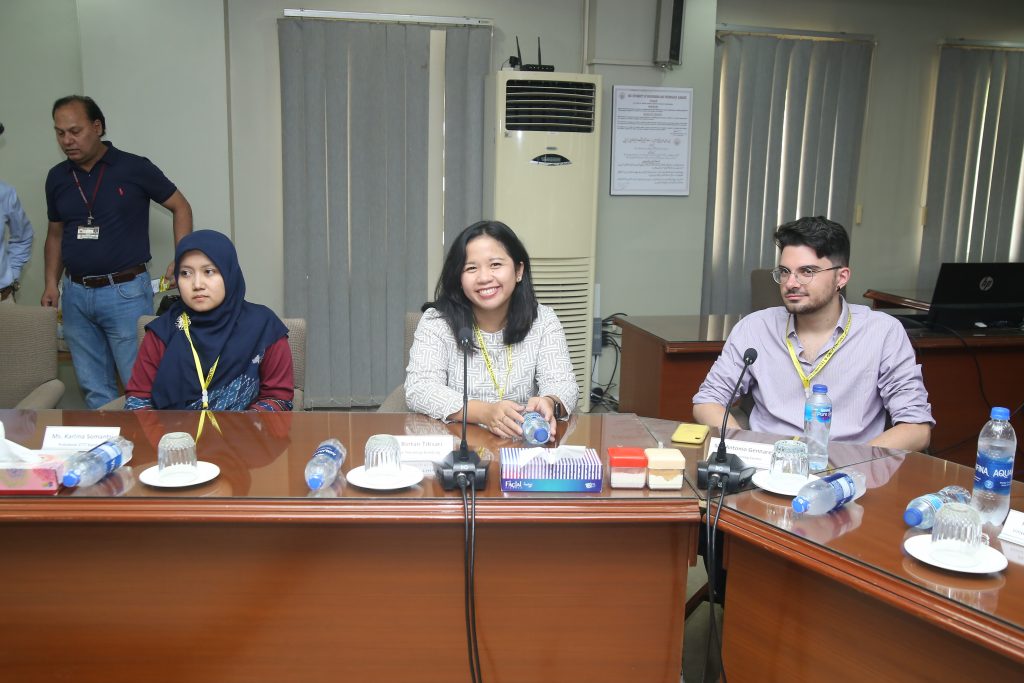 The main objective of this program is to modernise and internationalise the smart and technical textiles curriculum at The Higher Education Institutes (HEIs) in Asian Universities, so the competences of textile graduates and the academic staff are expected to be upgraded. The modernisation curriculum in ITB covers the development of learning and e-learning material with a new built smart textile laboratory also staff and student exchange programs.
This seminar was aimed to deliver about the SMARTEX Project and the development of smart textiles at the current stake. SMARTEX delegations will visit university partners in Malaysia and Indonesia in July 2022.