Doctoral Program in Visual Art and Design
"a significant and original contribution to the field of art and design research at both local and international levels."
kaprodi Doktor Ilmu Seni Rupa & Desain
Doctoral Program in Visual Art and Design is one of the programs offered by Faculty of Arts and Design ITB for students who want to conduct research and explore the arts and design sciences with studies involving knowledge in various related fields such as science and technology. humanities, natural sciences, socio-cultural sciences, engineering sciences, historical sciences, communication sciences, and management. This program focuses on the scientific ability to analyze, synthesize and evaluate. In this program, you will join a vibrant research community that also engages researchers in creative arts-related fields, and in areas such as archaeology, psychology, biomedical science, nanoscience, economics, social and political science, and sound engineering.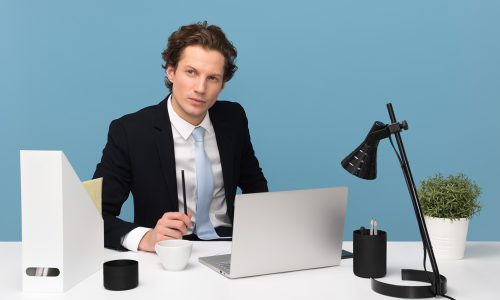 teaching member doctora program in visual art and design
Dr. Yan Yan Sunarya, S.Sn., M.Sn. 

Dr. Irfansyah, M.Ds.

Prof. Dr. Yasraf Amir P., M.A. 

Dr. Irma Damajanti, S.Sn., M.Sn.

Dr. Agus Sachari, M.Sn. 

Dr. Andryanto Rikrik Kusmara, M.Sn. 

Deny Willy Junaidy, S.Sn., M.T., Ph.D. 

Dr. Imam Santosa, M.Sn. 

Etika Vidyarini, M.Ds., Ph.D.

Dr. Ira Adriati, S.Sn., M.Sn.

Prof. Dr. Bambang Sugiharto 

Dr. Acep Iwan Saidi, S.S., M.Hum. 
Graduates of this program are expected to be able to:
become a scientist who has the ability to conduct independent research through the stages of analysis, synthesis, and evaluation 

make new scientific contributions in the field of Visual Art and Design and apply this knowledge to improve the quality of life and welfare of the community
Seluruh mahasiswa pada tahun pertama ini akan mendapatkan pengetahuan lanjutan melalui perkuliahan. Mahasiswa akan menyusunan rencana penelitian sesuai dengan minat serta kelompok keahliannya masing-masing. Di akhir tahun pertama, mahasiswa akan menjalani ujian kualifikasi sebelum melanjutkan tahap penelitian.
Di tahun kedua, mahasiswa melakukan penelitian disertasi secara mandiri serta menuliskan hasil penelitian dalam bentuk draf disertasi
Mahasiswa melanjutkan proses penelitian dan penulisan draf disertasi dan di akhir tahun ketiga, mahasiswa akan melakukan sidang tertutup serta sidang promosi. Gelar doktor diberikan setelah mahasiswa mampu menunjukkan penguasaan pengetahuan secara mendalam, menunjukkan kemampuan dan keterampilan meneliti secara mandiri, serta menghasilkan penelitian yang orisinil.  
| | |
| --- | --- |
| course | credit |
| | |
| SD7101 Filsafat Ilmu Pengetahuan | |
| SD7102 Metodologi Penelitian | |
| | |
| --- | --- |
| course | credit |
| | |
| SD7201 Proposal Penelitian | |
| | |
| --- | --- |
| course | credit |
| SD7301 Seminar I (Evaluasi Penelitian I) | |
| | |
| --- | --- |
| course | credit |
| SD7402 Seminar II (Evaluasi Penelitian II) | |
| | |
| --- | --- |
| course | credit |
| SD7501 Seminar III (Penulisan Disertasi I) | |
course

credit

SD7602 Seminar IV (Penulisan Disertasi 2)

Mata Kuliah Pilihan

SD7004 Filsafat Kebudayaan

SD7007 Penulisan Makalah Prosiding Nasional

SD7008 Penulisan Makalah Prosiding Internasional

SD7009 Penulisan Makalah Jurnal Nasional

SD7010 Penulisan Makalah Jurnal Internasional
Lorem Ipsum is simply dummy text of the printing and typesetting industry. Lorem Ipsum has been the industry's standard dummy text ever since the 1500s, 
Lorem Ipsum is simply dummy text of the printing and typesetting industry. Lorem Ipsum has been the industry's standard dummy text ever since the 1500s,